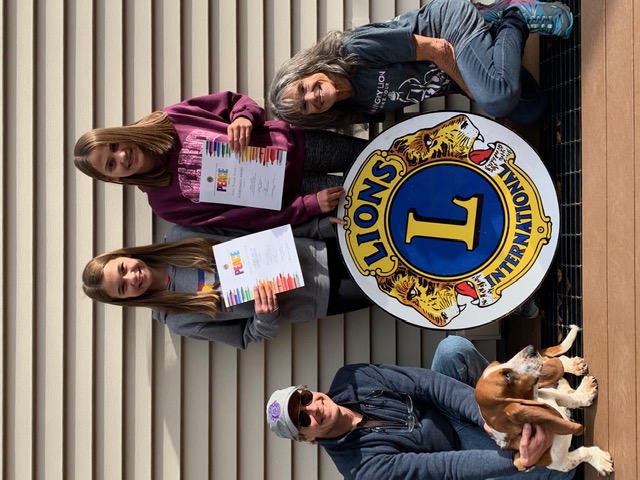 PEACE POSTER CONTEST 2020
From left: Lion Jason Staloff, Moxie Crafts, Kiara Crafts, Islynn Crafts and Lion CB Goldstein

600,000 11-13 year old students worldwide have participated in the Lions International Peace Poster Competition. This year's theme was "Peace Through Service". The Deerfield Valley Lions Club is proud to announce our first prize & statewide winner Islynn Crafts. Kiara Crafts won second prize.