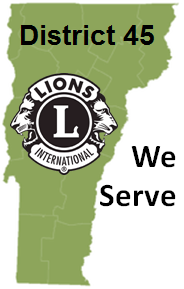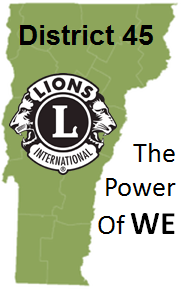 The Mission of District 45 - The Vermont Lions
Every Lions club in the district shares the common mission of empowering volunteers to serve their communities, meet humanitarian needs, encourage peace and promote international understanding through Lions clubs. Each club is encouraged to meet their mission in the manner that best fits their community and their club. At District 45 we hope to provide clubs the opportunity to learn from each other, to grow as leaders within the Lions organization, and to enjoy good fellowship and mutual understanding. We seem to have an awful lot of fun in the process too.
Our district's core service areas include:

In 1925, Helen Keller spoke at the Lions convention and challenged Lions to become "knights of the blind." Lions enthusiastically accepted her challenge, expanding their service to people who were visually impaired. In 1930 Lion George Bonham painted a cane white with a red band to allow people who were blind to navigate streets more safely, an innovation that is still in use today. In 1939, members of the Detroit Uptown Lions Club converted a farmhouse into a guide dog school, helping to popularize the idea of service dogs. Many clubs continue to provide guide dog and other sight-related services, such as eyeglass recycling, vision screening, assistance with obtaining eyeglasses, and eye bank support. Through these efforts, Lions have gained worldwide recognition for improving the lives of those who are blind and visually impaired.

If you are aware of a person in our service area who needs assistance obtaining eyeglasses maybe your local Lions club can help. Download the Eyeglass Assistance Request form and submit the completed application to your local Lions club. Where is your closest Lions club?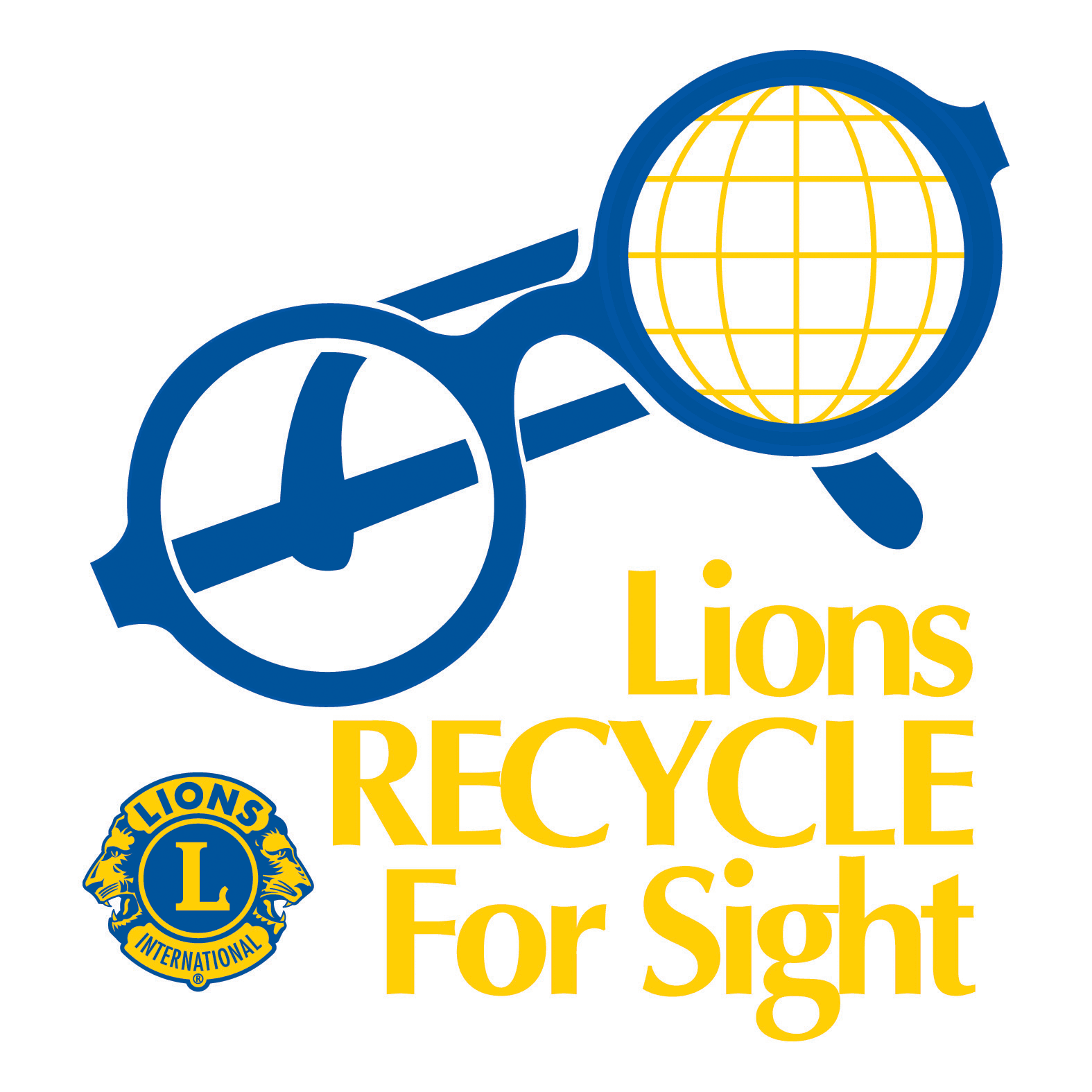 Lions recycle eyeglasses and hearing aids, then sanitize, classify, and reissue them where there is a need. If you have used eyeglasses or hearing aids that you would like to donate please drop them off at one of our eyeglass and hearing aid collection locations.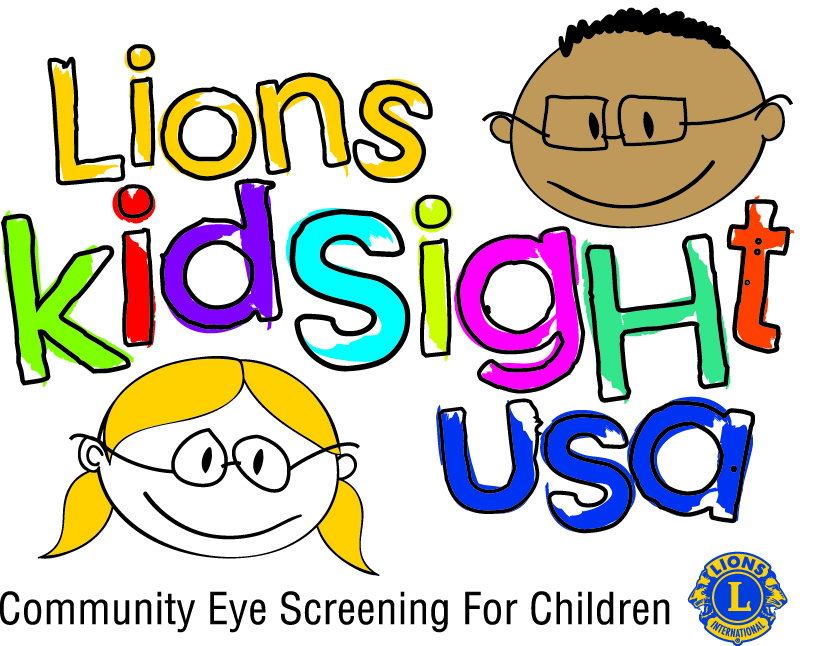 As a free service to the community Lions offer free sight screenings for youths from age 6 months to teen. Contact your local Lions club if you would like to host a sight screening at your location. Vision impairment can often be corrected if detected before the age of seven.
Meet the District 45 Leadership