Details
The 2018 Green Mountain Lions Camp is rapidly approaching.
This year the GMLC teen session will run from July 1st thru 13th, with the youth session will running from July 15th thru the 21st. GMLC Committee members gathered in Rutland on February 24th to plan this year's camper activities and begin the hiring process that will ensure the camp is fully staffed with highly qualified counselors. Tri-Chairpersons Lion Brian Steckley, Lion Gia Vadnais, and Lion Patricia Johnston-McWilliams, RN have also made plans for another "Lions Work Day" at the camp on June 9th from 10am until 4pm. Last year's work day accomplished a huge amount of spring clean-up activities to help make the camp safe and ready. It also did a tremendous job of building trust and strengthening our partnership between Lions and facility owners. Mark your calendars for June 9th and bring all your spring cleaning skills. We certainly hope to see as many Lions there as possible. The lunch alone will be worth the trip!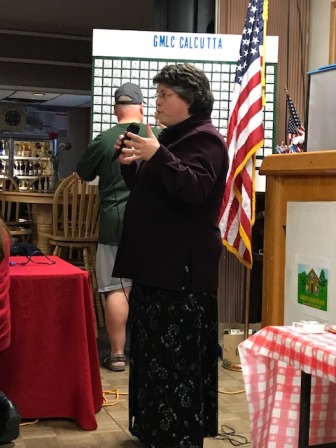 In other news our thanks go out to the GMLC Calcutta co-chairs PDG Betsy MaGee and PCT Loreen Teer for hosting another successful Calcutta to benefit our camp. This year's 1st place winner was Colchester Lion Carmelita Belisle taking home $1,000. Our 2nd place winners Steven and Connie Weston brought home a great Geiger jacket. The 3rd annual Region 1 GMLC Calcutta was held on March 3rd at the Essex Junction Post 6689 VFW with approximately 80 in attendance. Thanks to all who attended, donated prizes and worked on the eve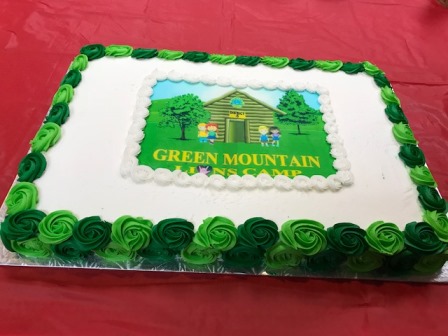 nt. The kids at camp truly appreciate everyone's efforts on their behalf. Next up on the GMLC fundraising front – The Lions Twin State Soccer tournament July 21st at Castleton University. Join the fun on the soccer field if you aren't at the Green Mountain Lions Camp.
Details
Thanks Castleton Lions for great fun making memories with family and friends on a beautiful Vermont day!
Castleton Lion's Annual Ice Fishing Derby celebrated a 40th birthday on February 17th and 18th with hundreds of fishers, families, and friends at Crystal Beach on Lake Bomoseen. The weekend event followed an unusual winter thaw just days prior, but conditions on the ice were excellent. Competitors vied for the heaviest catch of Bass, Pike, Perch or Trout.
This year Fred Shaw of Whitehall, NY caught the winning Perch; angler Matt Muratorri of Hydeville, VT brought in the top Trout; Randy Shaw of Benson, VT wrestled in the leading Northern Pike; meanwhile hometown hero Kylie Eagan of Castleton, VT bagged the winning Bass. See top four in each class here.
Details
D45 Clubs are making a difference one meal at a time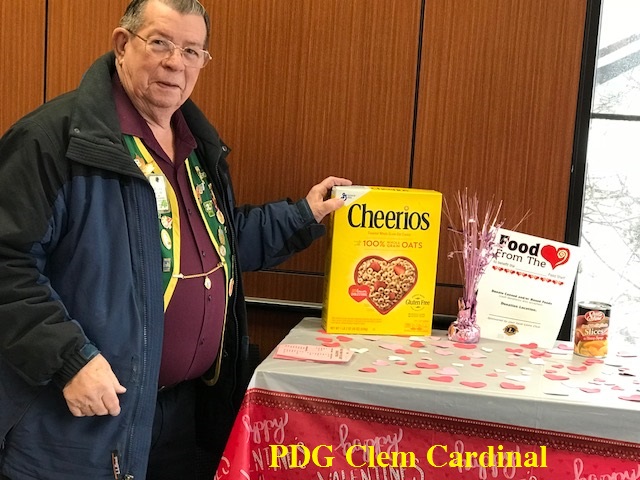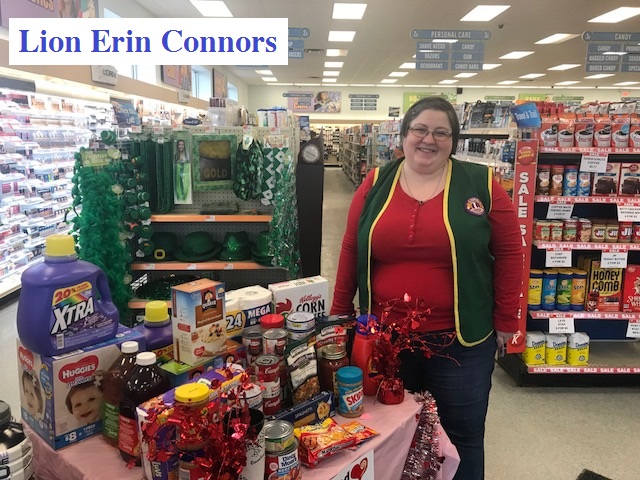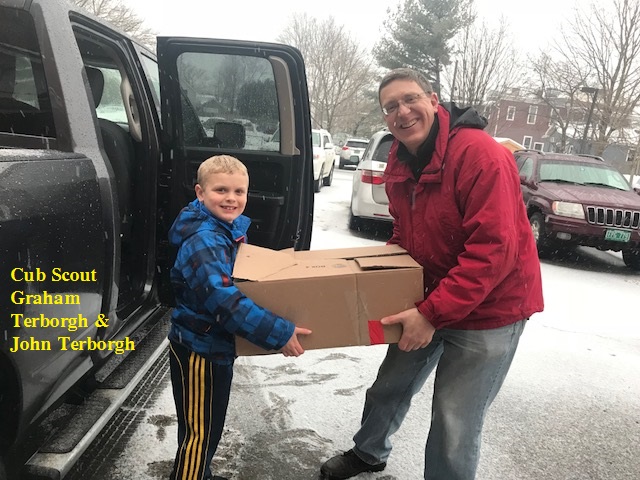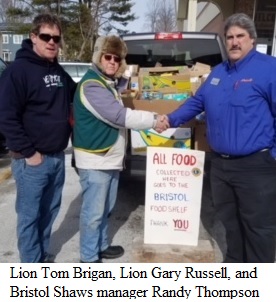 Colchester Lions collected 486.64 pounds of food and public donations of $859.92 toward additional food.
Essex Junction Lions with cub scout assistance collected 1,840 pounds of food and $228.62 donated from the public towardadditional food.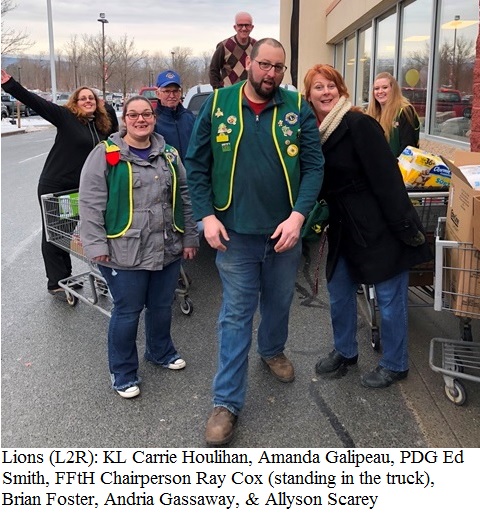 Georgia Lions assisted by Boy Scouts Collected 560 pounds of food and public donations of $810 toward additional food.
Heartland Lions collected 40 pounds food for Royalton, Sharon and Tunbridge.
Vergennes Lions assisted by Cub Scouts collected 2,700 pounds of food and public donations of $363 toward additional food.
Norshaft Lions went above and beyond! 25 members put in more than 500 hours and collected 8,300 lbs! They partnered with Shaftsbury School, North Bennington Graded School, The Bank of Bennington, Peckham Precast, NSK Engineering Systems, Price Chopper Supermarkets, and Poulin Grain Store. With such generous donations Norshaft Lions served 3 food pantries and 1 animal shelter.
Details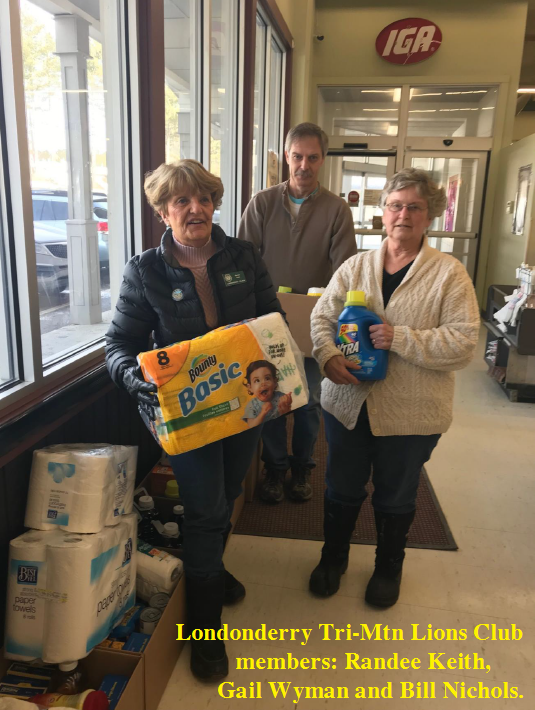 Lions Ease Hunger
Londonderry Tri- Mountain Lions Club held a "Food From The Heart" food drive at Clark's IGA in Londonderry on February 17th. Lions collected over 400lbs of food, cleaning supplies, hygiene products and $100.00 for the Neighbor's Pantry in Londonderry. Thank you to Clark's IGA for all your help and to all who generously donated. The Tri-Mountain Lions club serves the communities surrounding Stratton, Bromley and Magic Mountains.