Details
Lions and LCIF are Responding to Recent Disasters

Earlier this month, Hurricane Harvey devastated the south central coast of Texas and areas of Louisiana. More recently, Hurricane Irma struck Florida and other areas of the Southeast United States, and laid waste to islands in the western Atlantic and Caribbean Sea. Mexico has been rattled by its strongest earthquake in 100 years. Hurricane Maria just made landfall in Puerto Rico and the island is devastated. Together, LCIF and Lions are supporting relief efforts for all of these disasters.
Details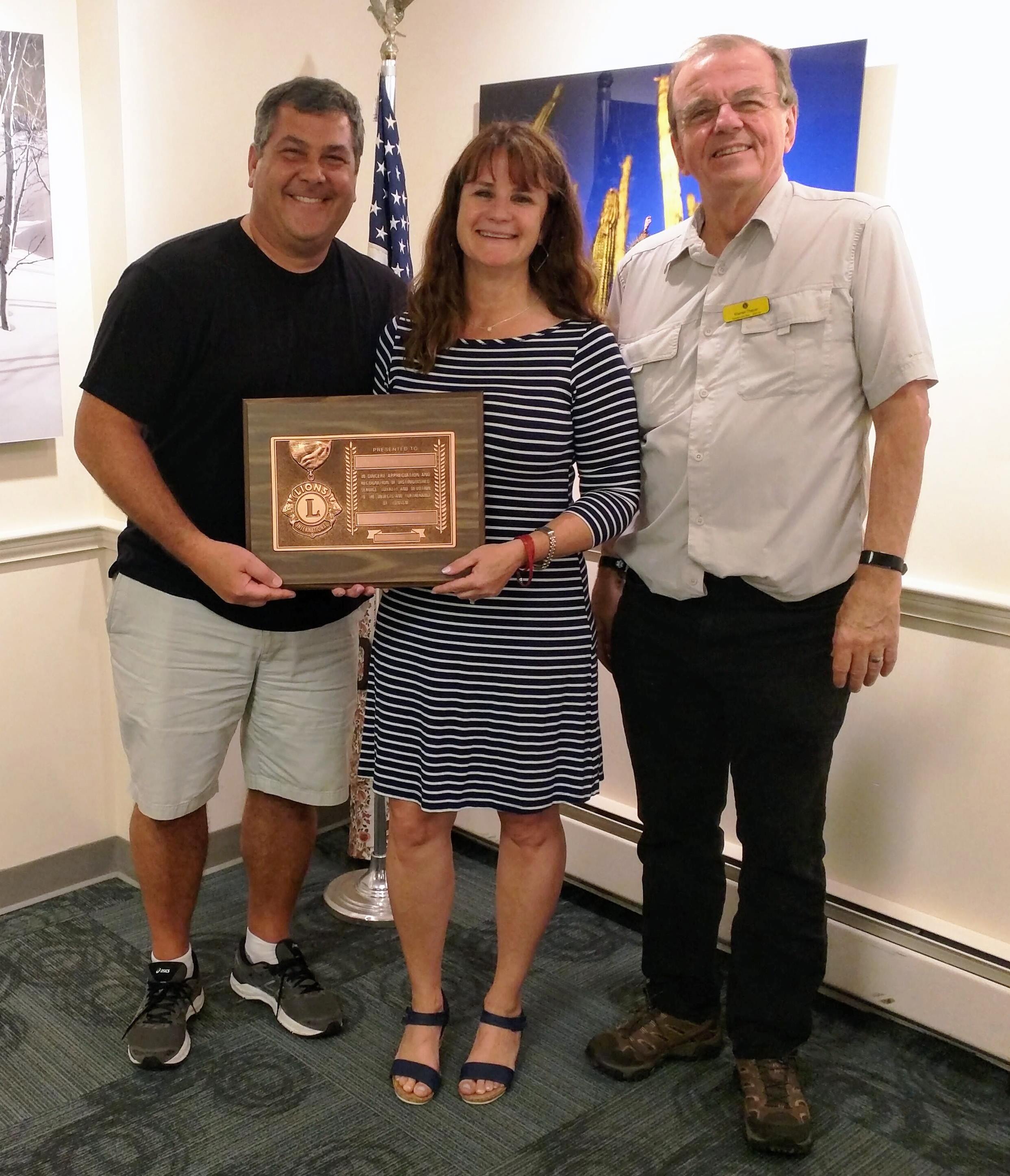 NORWICH LIONS HONOR SABATELLES
BY LION DEMO SOFRONAS
The Norwich Lions Club recently honored Lions Rob and Laurie Sabatelle and presented them with a Lions Plaque for their 10 years of Norwich Fair dedication and leadership. They also received a gift certificate to a restaurant of their choice. I thought it would be fitting to do a little story on Rob and Laurie. I asked them 3 questions relative to their years of service to the club. The answers were prepared by both and presented by Laurie.
Details
Lions Roar!
District 45 Lions gathered for their August 19th Cabinet Meeting hosted by the Vergennes Lions. The District Governor's message was clear, "Have fun". He emphasized his message by passing out loud ties for attendees to don for maximum color contrast. Lions enjoyed a wonderful lasagna dinner and Lion Kimberly Anderson from Lions International presented an inspirational update on the Lions Quest program. We hope to see you at the next cabinet meeting November 4th. Also don't miss out on the NELC training opportunity October 21st, or the LCIF Banquet and Super Raffle following the next cabinet meeting. There's plenty more fun to come!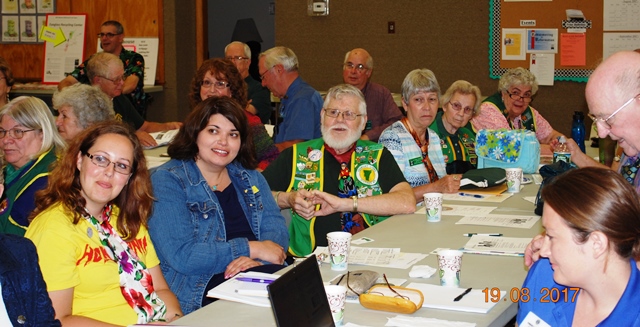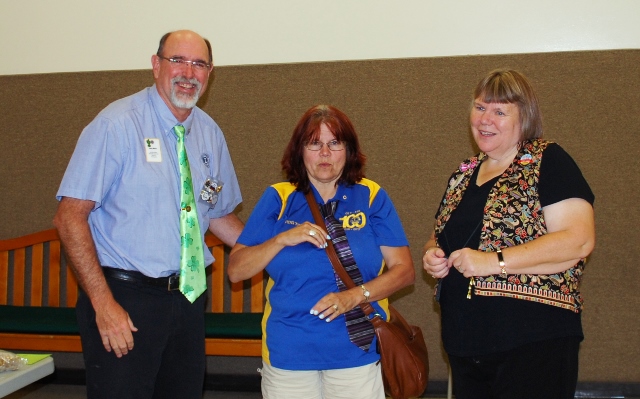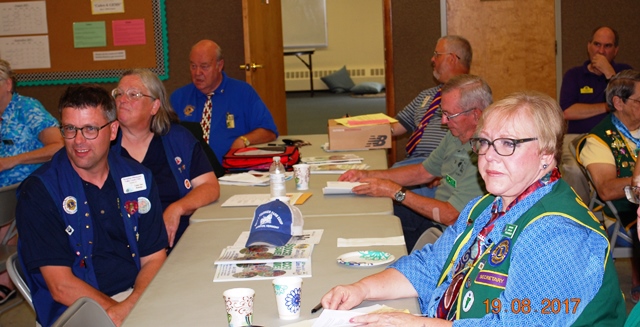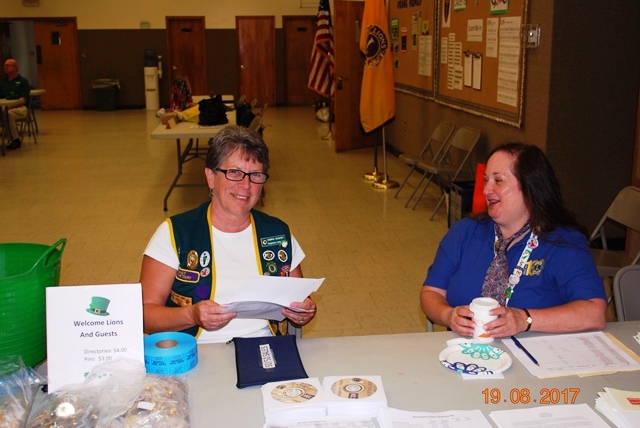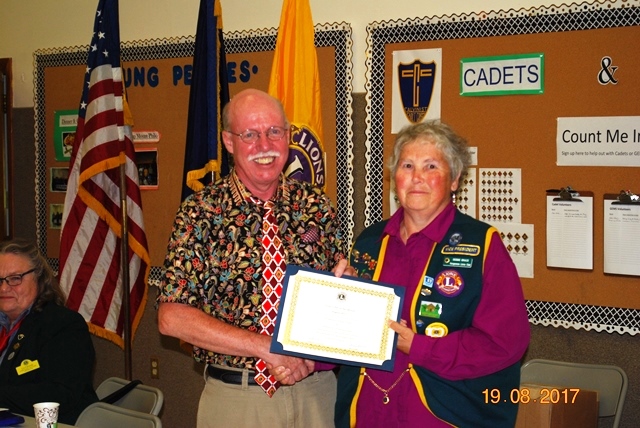 Details
11th Annual Georgia Fall Festival
Colchester and Essex Jct. Lions joined the Georgia Lions on September 10th to serve festival food and friendship.