Details

Published: 25 November 2019

25 November 2019
2020 GMLC dates announced
The camp committee is pleased to announce that we will be returning to Covenant Hill in Cabot again. The dates for the teen group are July 5th thru 18th. Youth campers will follow from July 19th thru July 25th. Now is the time for clubs to start thinking about how they can help out at camp. There are early opportunities at the camp with clean-up, then direct support opportunities with the campers during camp dates. Your support makes a huge difference for campers. Some things you could help with are fishing, baking, arts and crafts, or just to be a hand to hold when we go on hikes and field trips.
Details

Published: 12 November 2019

12 November 2019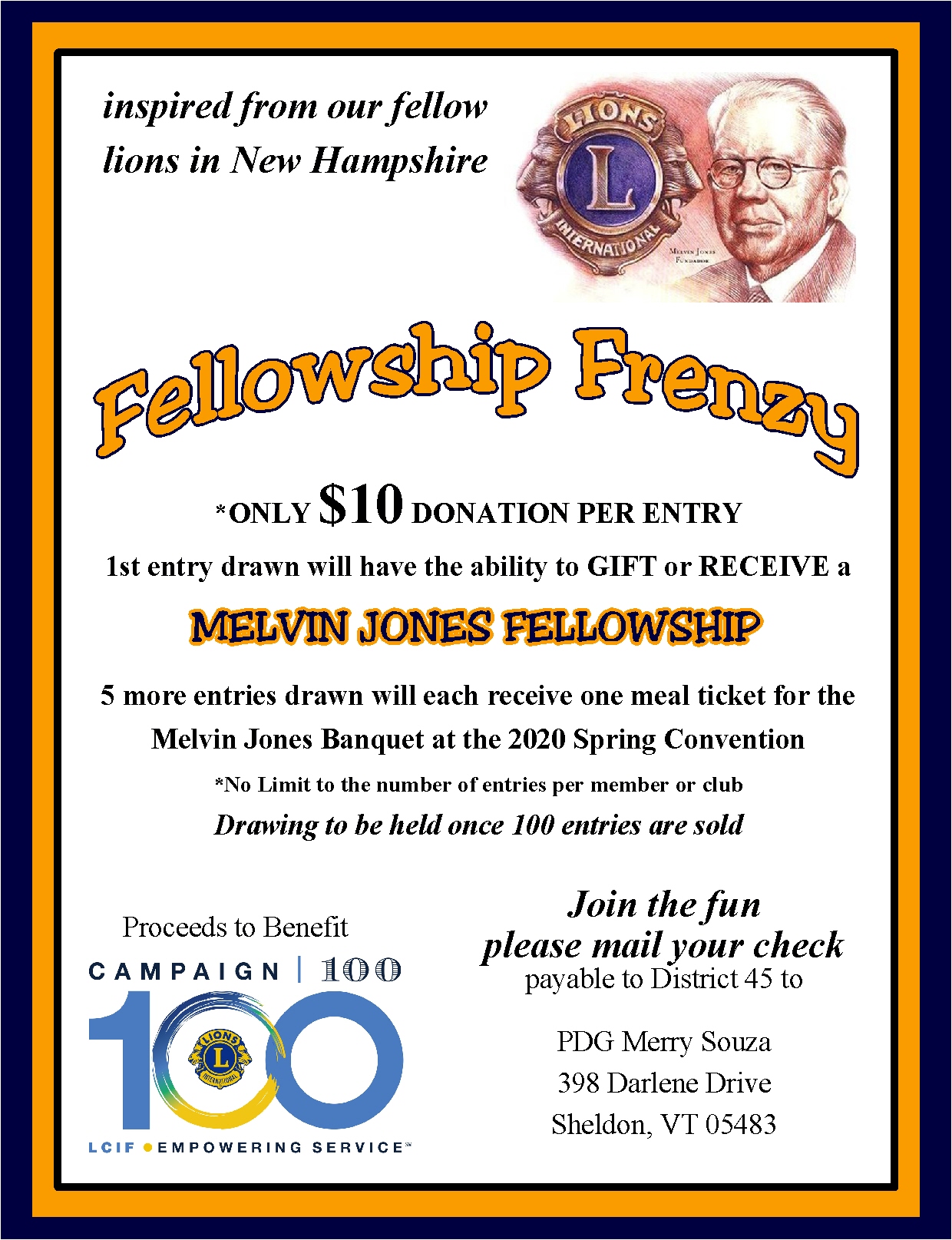 Details

Published: 30 September 2019

30 September 2019
Middlebury Lions complete centennial legacy project!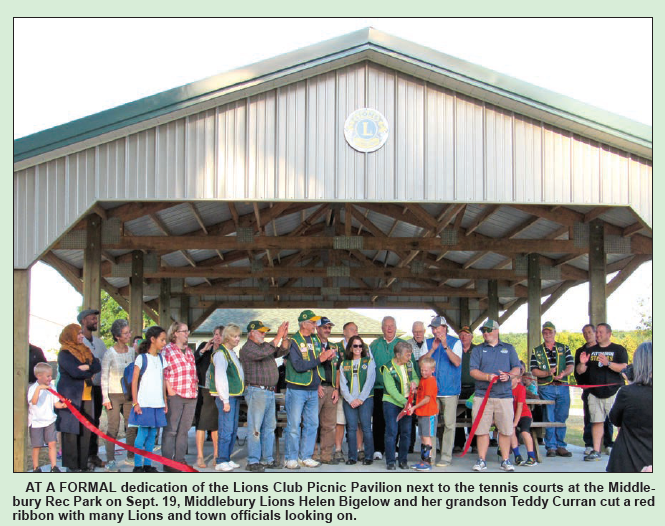 Dozens of folks gathered in the Middlebury Rec Park on Thursday, Sept. 19, to dedicate the new Lions Club Picnic Pavilion. Queen Lion Helen Bigelow and her great-grandson Teddy Curran cut a celebratory ribbon with many Lions, selectboard members and Middlebury Parks and Recreation Superintendent Dustin Hunt in attendance.
Hunt said the dedication marked "the end of a three-year process that started with an idea and grew into a reality thanks to a dedicated group of people who shared a common vision. The end result is a structure that instantly becomes the crown jewel of a focused effort to revitalize the Middlebury Recreation Park and make it a destination for the Middlebury community and beyond."
The pavilion will be used by families as they celebrate birthday parties, baby showers, team functions and everything in between. "We are so proud to be able to provide a space worthy of these milestone moments and can't wait to hear about the memories created here for years to come," Hunt said in prepared remarks. He expressed the town's appreciation to DeBisschop Excavating, Pete Bania and the team from Morton Buildings, Donnie Sargent and his crew from Sargent Concrete and Construction, J.P Carrara and Sons and the town of Middlebury Highway Crew for the work they all put into the project. "I would like to recognize the Middlebury Lions Club because without their continued support this structure would not be standing here today," Hunt said. "Under the leadership of Randy Bigelow the club was instrumental in seeing this project through from conception to completion and it is my hope that all the members know how much our department appreciates their efforts and what a valuable gift the Lions have given to our community.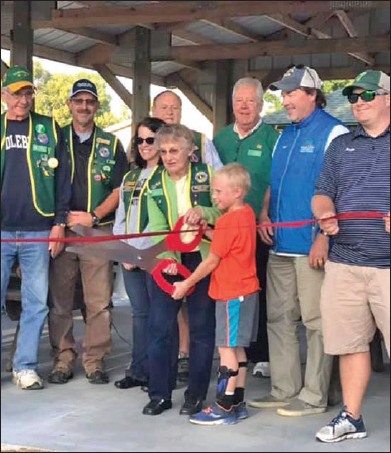 Details

Published: 03 June 2019

03 June 2019
Green Mountain Lions Camp Cleanup Day 6/1/19
Photos courtesy of the Norwich Lions. To see their full story click here.