Details

Published: 12 December 2018

12 December 2018
XMAS CHEER TRADITION FOR 70 YEARS
On December 11th, the Bennington Lions hosted our annual Christmas Party for the Sight and Hearing Impaired, at the Mount Anthony Country Club. Residents from local nursing homes and other guests enjoyed a delicious turkey dinner. Music was supplied by the Aladdin's, and Henry Sympatico's ukulele group. Santa made an appearance and handed out gifts to attendees. The Bennington Club has been hosting the Christmas party for 70 years. We all had a great time, and are looking forward to next years party. A big shout out to Lion Pat Babcock and her helpers for organizing the event.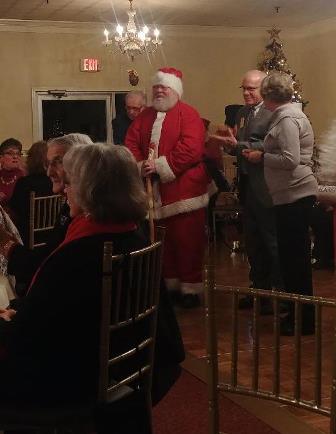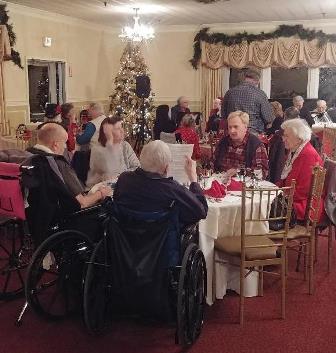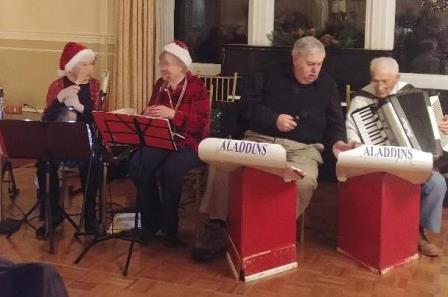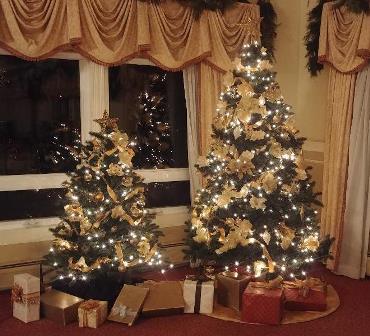 Details

Published: 11 December 2018

11 December 2018
Granville Lions Donate Building for Food Shelf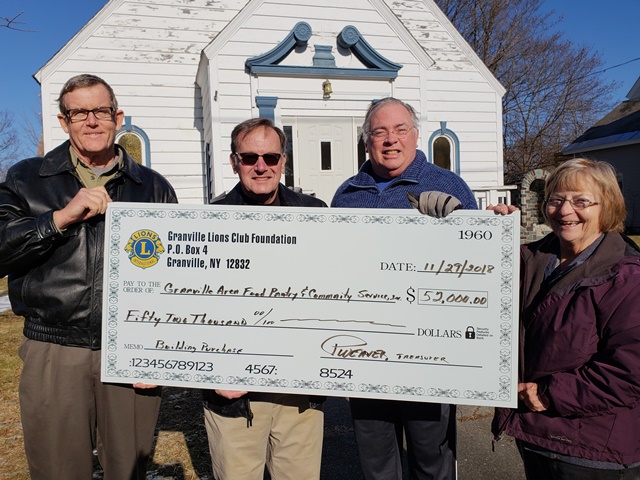 PHOTO: (L-R) - Granville Lions President Bob Tardie and Granville Lions Foundation Treasurer Phil Weaver present a check for $52,000 to Granville Area Food Pantry Board President Jerry McKinney and Food Pantry Director Syndy Anoe. The food pantry's new building is in the background.
The Granville Lions Club Foundation, Inc. has donated funding to the Granville Area Food Pantry and Community Service, Inc. so that it may have its own building in the village of Granville. The club's foundation gave the Food Pantry $52,000 to purchase a former church building located on Morrison Avenue in Granville. Transfer of the deed to the property from the Roman Catholic Diocese of Albany to the Food Pantry took place on Nov. 29.
"This will better enable us to help serve the food insecure in the Granville area," said Syndy Anoe, director of the Granville Area Food Pantry.
Purchase of the building for the Food Pantry by the Lions Club has been in the works for almost two years. The Lions Club heard that the Food Pantry was losing its space at St. Mary's Church. Shortly afterward, Granville Lion Ron Barrett learned that St. Mary's Church would be selling the former church building next to Veterans Park, and brought that information to the club's board of directors.
The board of directors of the Granville Lions Club began discussions about the feasibility of purchasing the building for the Food Pantry. They decided to pursue it as a Lions "Centennial Project" to celebrate 100 years of Lions International. After many meetings with the Food Pantry and diocesan officials, terms were agreed upon and the process began to complete the sale.
The legal requirements of transferring church property to a non-religious organization were substantial and took many months, including several months awaiting approval from the New York court system. But patience on the part of all parties paid off, and the Granville Area Food Pantry now has a permanent home.
"The Granville Lions Club is extremely happy to finally see this project come to a favorable conclusion," said club President Bob Tardie. "This has been yet another opportunity for our club to contribute to the welfare of our community, which is what Lionism is all about."
The donation was made by the Granville Lions Club Foundation, a not-for-profit formed in April 2016 as the charitable arm of the Granville Lions Club. As a 501(c)3 corporation, the foundation can accept tax-deductible bequeaths and donations. It also distributes all of the club's donations to local and regional beneficiaries. The Granville Lions Club raises funds for its donations through its annual patio furniture sale that takes place every May through August. For more information about the Granville Lions Club, contact club President Bob Tardie at 802-345-0480.
Details

Published: 05 September 2018

05 September 2018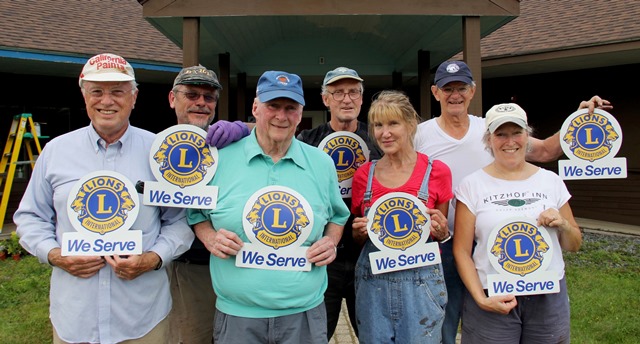 Lions and Rotarians join forces to paint The Gathering Place
Whitingham, VT – Recently, members of the Whitingham-Halifax Lions Club and the Rotary Club of the Deerfield Valley joined together for a three-day volunteer painting project at The Gathering Place adult day care center in West Dover. Alison Ferris coordinated the effort from the Lions' end, while Lions Steve Betit, Jeanette Felton and Mark Hanna provided equipment. The Gathering Place is a community resource for seniors and others who who need special care. It provides meals, activities, socialization and even showers for special needs clients.
Here's a link to a short, fun video Lion Patience Merriman made featuring Whitingham-Halifax Lions as they worked on this big project. You can see how fantastic the spirit was — and how grateful The Gathering Place is to have their building looking so bright and new! Hope you enjoy it!
Details

Published: 18 July 2018

18 July 2018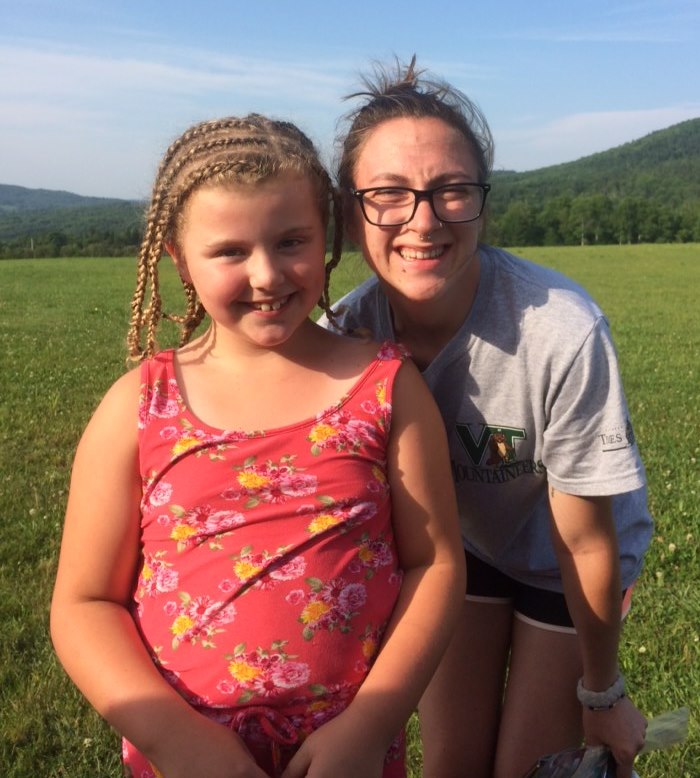 Understanding the true value of our gift
This year the Essex Lions Club sponsored Marlee to attend the Green Mountain Lions Camp. For many of the campers this is a rare occasion to be surrounded by other youths that share the bond of using American Sign Language as their primary language. I met one camper's father who helped me to understand the significance of this gift. Outside of camp his son's only opportunity to improve his signing comes through interaction with his signing parents and those signing enhancement opportunities that they can provide. Both of his parents have their hearing and had to learn to sign, but their signing isn't as good as it could be. Like all Vermont deaf youths their son was mainstreamed into public school, but their son's public school interpreter isn't even as proficient as the parents are. As of 2017 Vermont and Maryland remain the only two states who have yet to establish a certification process for Public School ASL interpreters. Many public schools view ASL interpreters as paraprofessionals and their actual ASL skillset may be quite lacking. Camp truly is a place where these kids can learn and grow.
With that in mind here is a photograph of Marlee (on left) on her first day at Green Mountain Lions Camp in Cabot. It's a great reminder why we Lions strive to assist our community.
This week, the 22 GMLC campers will participate in several activities including horseback riding, Circus Smirkus, on site swimming and boating and of course home cooked meals and evening camp fires.
The last day of our 2018 camp is this Saturday 7/21. If you have time please join us for lunch and a quick clean-up after.
We Lions provided an unparalleled summer experience to 32 kids that will help them learn and grow throughout their lifetime. Camp is providing a foundation of language skills and friendships that are priceless. THANK YOU FOR YOUR SUPPORT!