Details
The winter cabinet meeting is canceled for January 15. We will be holding this via Zoom and instructions will be sent to club presidents/secretaries.
Details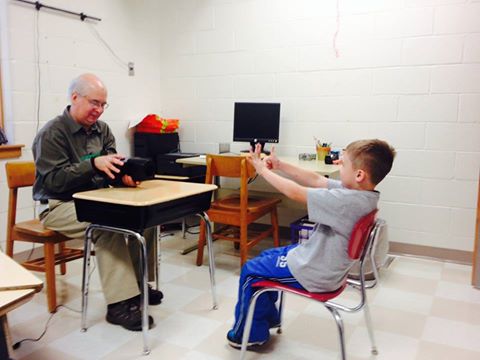 Dear Lion Visioneers,
I hope your Thanksgiving was a happy and healthy one.
My reason for this letter is to remind everyone that I am waiting for reports from many of the clubs that I know screened their neighborhood children this fall. I have heard from only 4 clubs so far but know there are several more who have held vision screenings in their area.
I am aware of the complications from Covid that still plague our lives and our service projects. All I ask is that if you have been able to get into a school, please forward those numbers to me as soon as possible. I would also appreciate a quick email notification if your club chose not to screen or was unable to get clearance to do your usual screenings. This helps me get a better picture of things in our District.
Details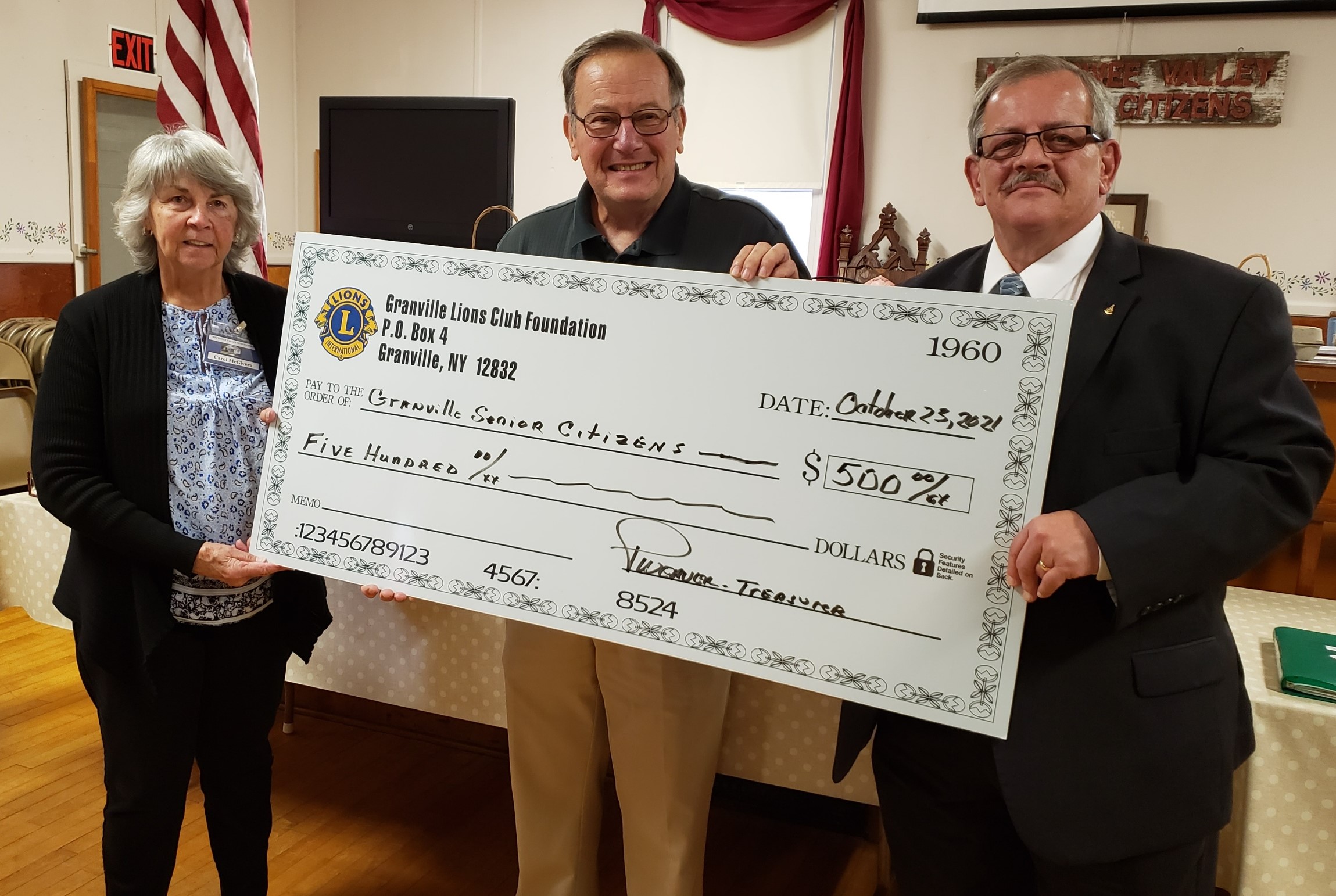 The Granville Lions Club Foundation donated $500 on Oct. 23 to the Mettowee Valley Senior Citizens Club. The donation was in recognition of the club's 50th anniversary in Granville. Pictured L-R are Mettowee Seniors President Carol McGivern, Granville Lions Club Foundation Treasurer Phil Weaver, and Granville Lions Secretary Michael Angiolillo. Back in 1977, the Granville Lions Club donated the building the Mettowee seniors still use for their functions.
Details
Londonderry Tri-Mtn Lions recently donated a Trek bench to Pingree Dog Park. Londonderry Parks Board member Steve Bergleitner with his dog Stella are happy to have a bench in the park. Standing on the left Board member Tina Labeau, and Lion Pam Nichols, sitting on the new bench, Lion Randee Keith and Board member Marge Fish, Standing next to bench on the right Lion Gail Wyman. Kelly Pajala, Parks Board President was behind the camera taking the photograph.
Tri-Mtn Lions use the program of recycling 500 pounds of clear plastic and receiving a bench from the Trek Company. This is the third bench the Lions have donated in the Tri-Mtn area.
Tri Mtn Lions donated $250.00 from their successful quilt raffle to the Londonderry Community Christmas. Lions serve the communities they live in, if you know of a need, contact Pam Nichols 802-362-3504 or This email address is being protected from spambots. You need JavaScript enabled to view it. We welcome new members anytime.