Details

Published: 14 January 2020

14 January 2020
4th Cabinet Meeting of the 2019–20 Lions Year
District Governor Ken would like to invite all Cabinet Officers, Club Presidents, Secretaries, Treasurers and Membership Chairs, Past District Governors, Lions, Spouses and Guests to the 4th Cabinet Meeting of the 2019 – 2020 Lions Year.
Saturday, March 14th, 2020
American Legion, 51 Legion Road (off Route 103), Chester Vermont
Details

Published: 12 January 2020

12 January 2020
Springfield Captures the Lion!
Three Springfield Lions captured the Traveling Lion from Vergennes Lions January 8th earning 522 points (87x2x3).
The Lion will be available for capture on Tuesday, February 4, at 6 p.m. at the Springfield VFW. The meal costs $13. Please notify President Mike Martin, NO LATER THAN Saturday, February 1, by calling 802-885-4332 or email memartin@vermontel.net.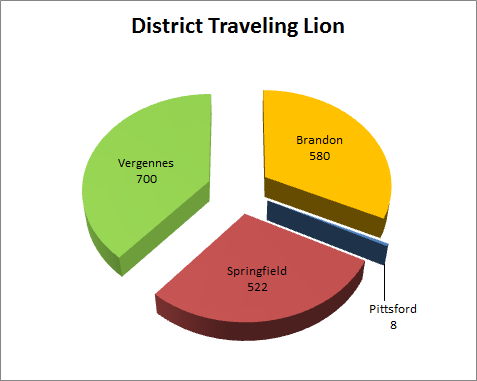 Details

Published: 25 November 2019

25 November 2019
2020 GMLC dates announced
The camp committee is pleased to announce that we will be returning to Covenant Hill in Cabot again. The dates for the teen group are July 5th thru 18th. Youth campers will follow from July 19th thru July 25th. Now is the time for clubs to start thinking about how they can help out at camp. There are early opportunities at the camp with clean-up, then direct support opportunities with the campers during camp dates. Your support makes a huge difference for campers. Some things you could help with are fishing, baking, arts and crafts, or just to be a hand to hold when we go on hikes and field trips.