Details

Published: 10 May 2018

10 May 2018
Whitingham-Halifax Lions Club honored at D45 Convention
After a highly successful membership drive on March 19th, the Whitingham-Halifax Lions welcomed 21 new members to the club, nearly doubling in size as a result. "Our new Lions are men and women with a diverse range of ages and backgrounds," said Lion Alan Stewart of Wilmington, who led the membership effort. "We are all very excited to have this incredible influx of energy and talent."
On May 6, the Club was formally honored by the Vermont Lions leadership at the District's spring convention at the Grand Summit Hotel at Mt. Snow for bringing in more new members than any other club in the state.
In addition to the towns of Whitingham and Halifax, the Lions Club welcomes members from local towns that do not currently have clubs, including Wilmington, Dover and Searsburg. The Club is active in community service and fundraising for the Deerfield Valley Food Pantry, The Gathering Place, vision screening in local schools and other local charities.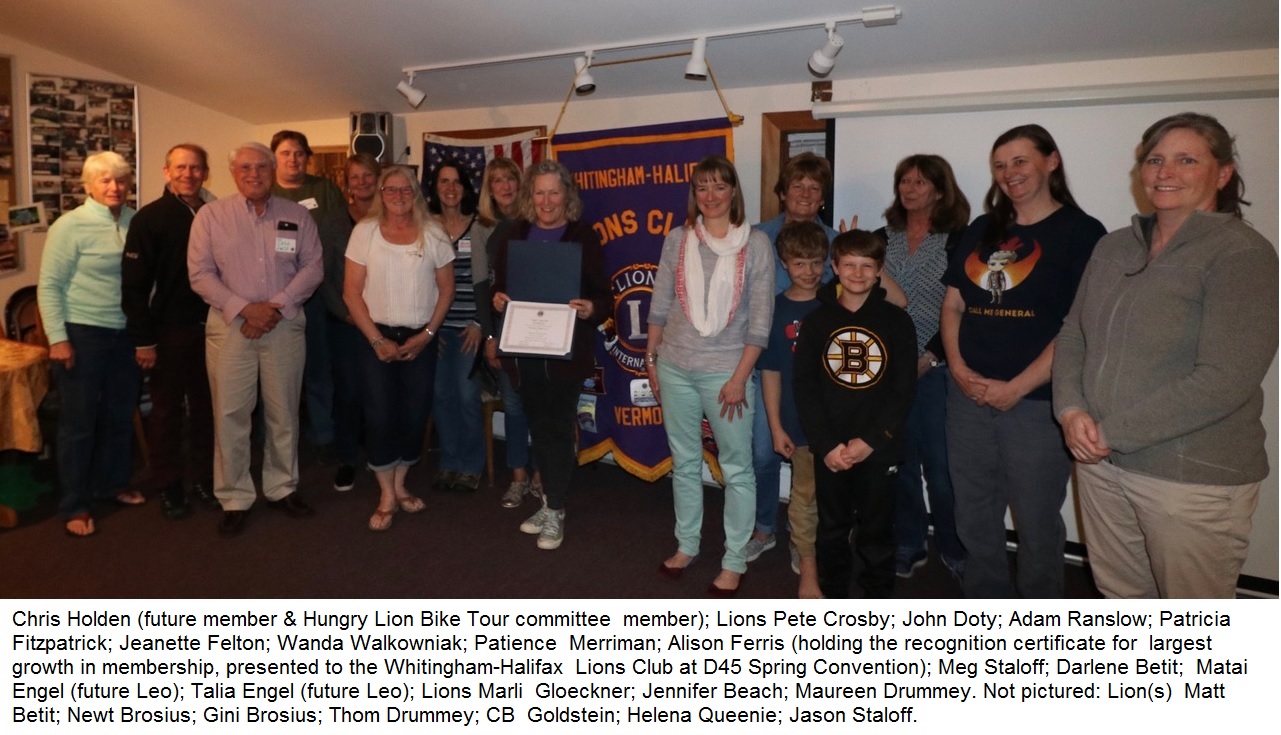 Webmaster's Note: Go to the Membership section of the Club Toolbox and check out the awesome invitation that was used to announce their membership drive.
Details

Published: 19 April 2018

19 April 2018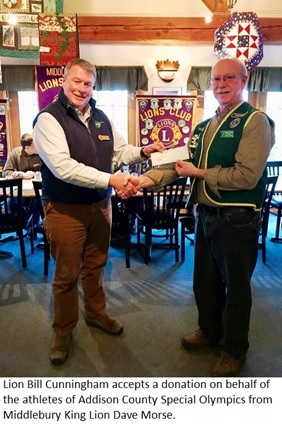 Many thanks from Special Olympics
On behalf of the athletes of Addison County Special Olympics, we thank the Middlebury Lions Club for their generous donation which will help to provide opportunity for 65 athletes to demonstrate their abilities. Special Olympics Vermont offers year round sports training and competition opportunities in 13 Olympic-type sports. Through sports training and competition the athletes develop physical skills and healthy life habits, but most important have fun. Friendships made and the sportsmanship demonstrated, brings smiles to the athletes, the volunteers, the coaches, and the parents. As every Special Olympian knows; "Let Me Win, But if I Cannot Win, Let Me Be Brave in the Attempt.
Be sure to look at the volunteer opportunities available with Vermont Special Olympics. The "Opening Eyes program" of the Vermont Special Olympics is again looking for Lions volunteers. Check out their invitation here.
Details

Published: 19 April 2018

19 April 2018
Story reposted from the 7/10/17 edition of the Addison Independent
Courtesy of the Addison Independent
By Will Digravio
High-tech glasses help blind woman 'see'
Lions gift restoring her independence
Thirty years ago, Louise Wright was told she would become blind. Four years ago, she did lose her sight completely, and began training herself to live as fully as possible in her new world of darkness. Thanks to a unique piece of technology she received, the Middlebury woman is regaining some measure of independence.
Details

Published: 17 April 2018

17 April 2018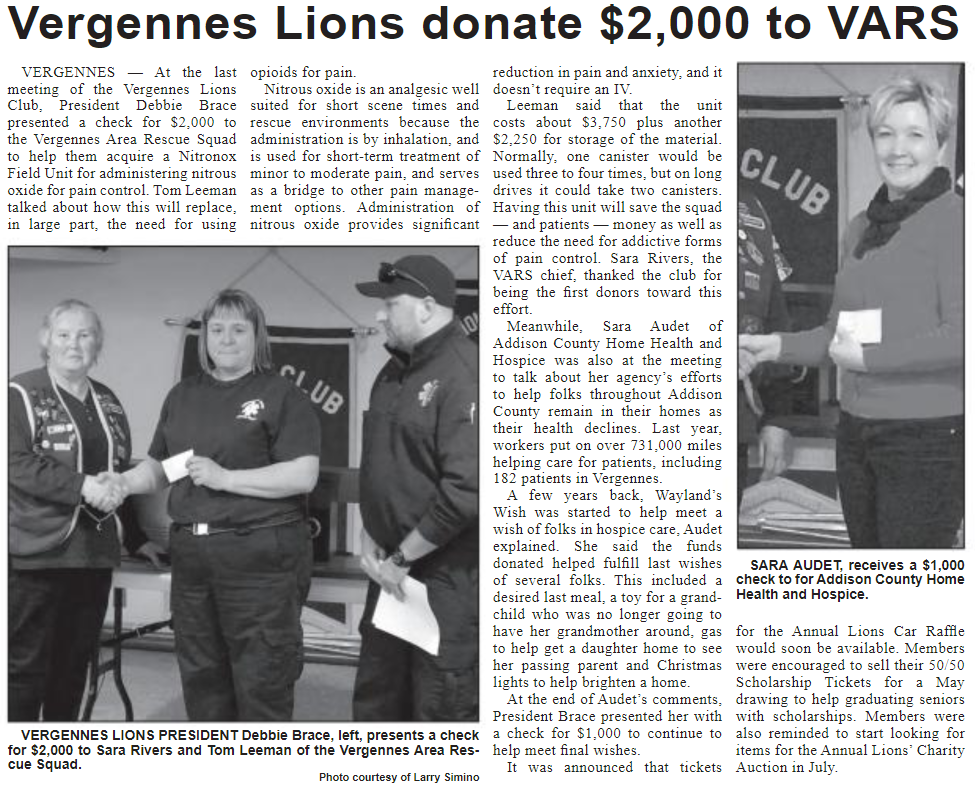 Story courtesy of the Addison Independent