Details
Traveling Lion...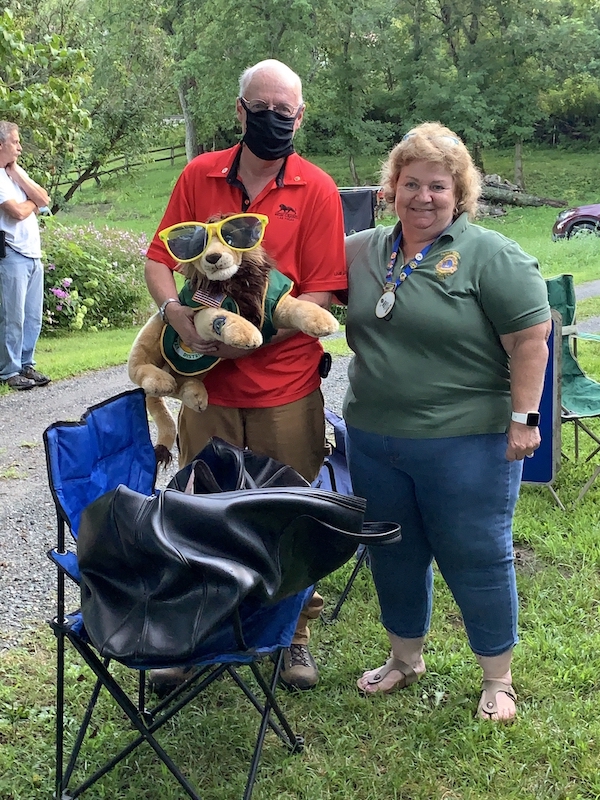 Traveling Lion courtesy of Tri-Mountain Lions
Details
Brattleboro Food Donations
The Brattleboro Area Lions Club has had a food donation box at Hannaford Grocery for 3 years. Until the Covid-19 virus hit we donated the food to the Guilford Central School Food pantry. Following the outbreak of the virus we decided to donate the food to Ground Works, a local food pantry. On Sunday we picked up the food and delivered 430 pounds of donated food to Ground Works. Our Guilford School deliveries were 126 pounds, 94 pounds and 67 pounds. We thank Hannaford Grocery for their dedication to helping others.
- Ray Stevens - Publications manager
Details
Lion of the Year
Brenda Seitz is presented with the Lion of the year award for 2019 during the D45 end of the year meeting conducted over Zoom.
Details
Restoration Complete!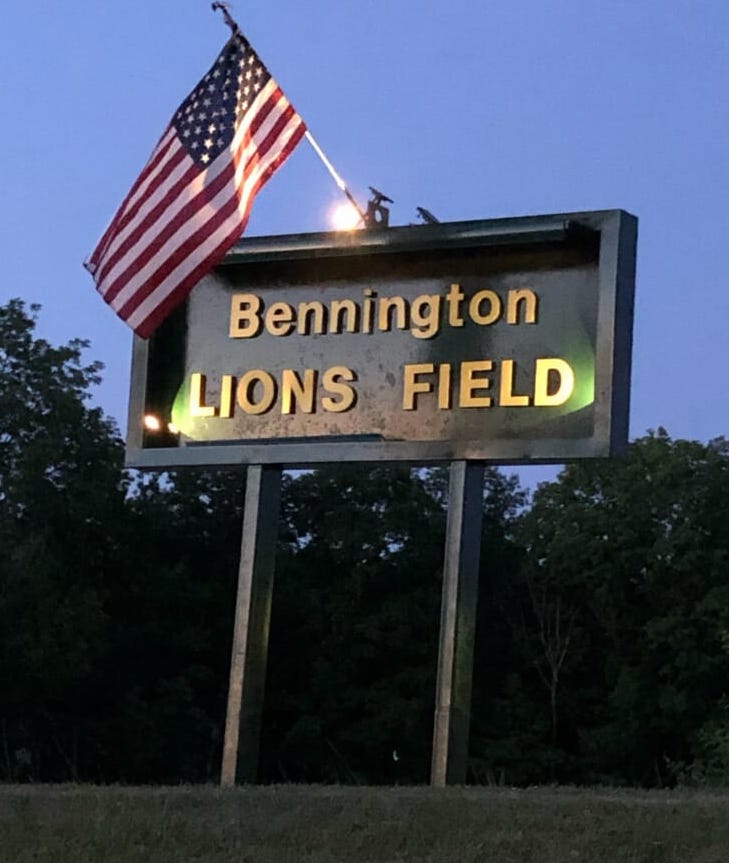 Thanks to Lion Bud Krawczyk and his crew from the NorShaft Lions Club for restoring the Lions Field sign at the Mt. Anthony Union High School.