Details
Making lunches or potato or pasta salad for the volunteers, EMS workers and business owners, we tried to help wherever we were needed.
Some of us cleaned up mud, some delivered water, some baked snacks and helped serve and clean up meals.
Cleaning supplies were available at Neighborhood Connections, and our club delivered them to those in need.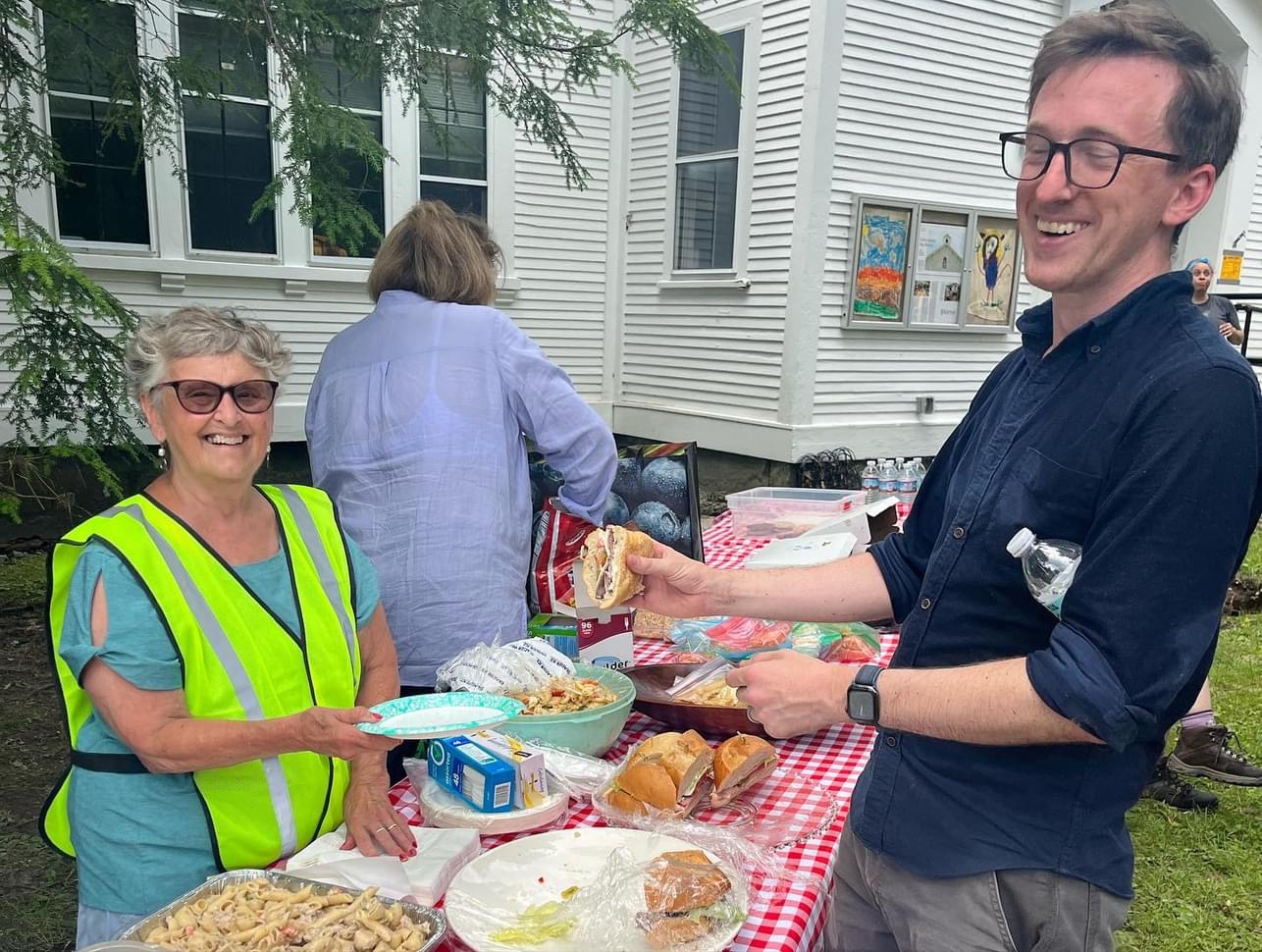 Details
The Orleans Lions Club will be holding its annual horseshoe tournament on August 26th at the north end of Lake Willoughby. Attached is a poster with added info about it. Chair of this event, Lion Mark Collette, at This email address is being protected from spambots. You need JavaScript enabled to view it. or 802-356-5794.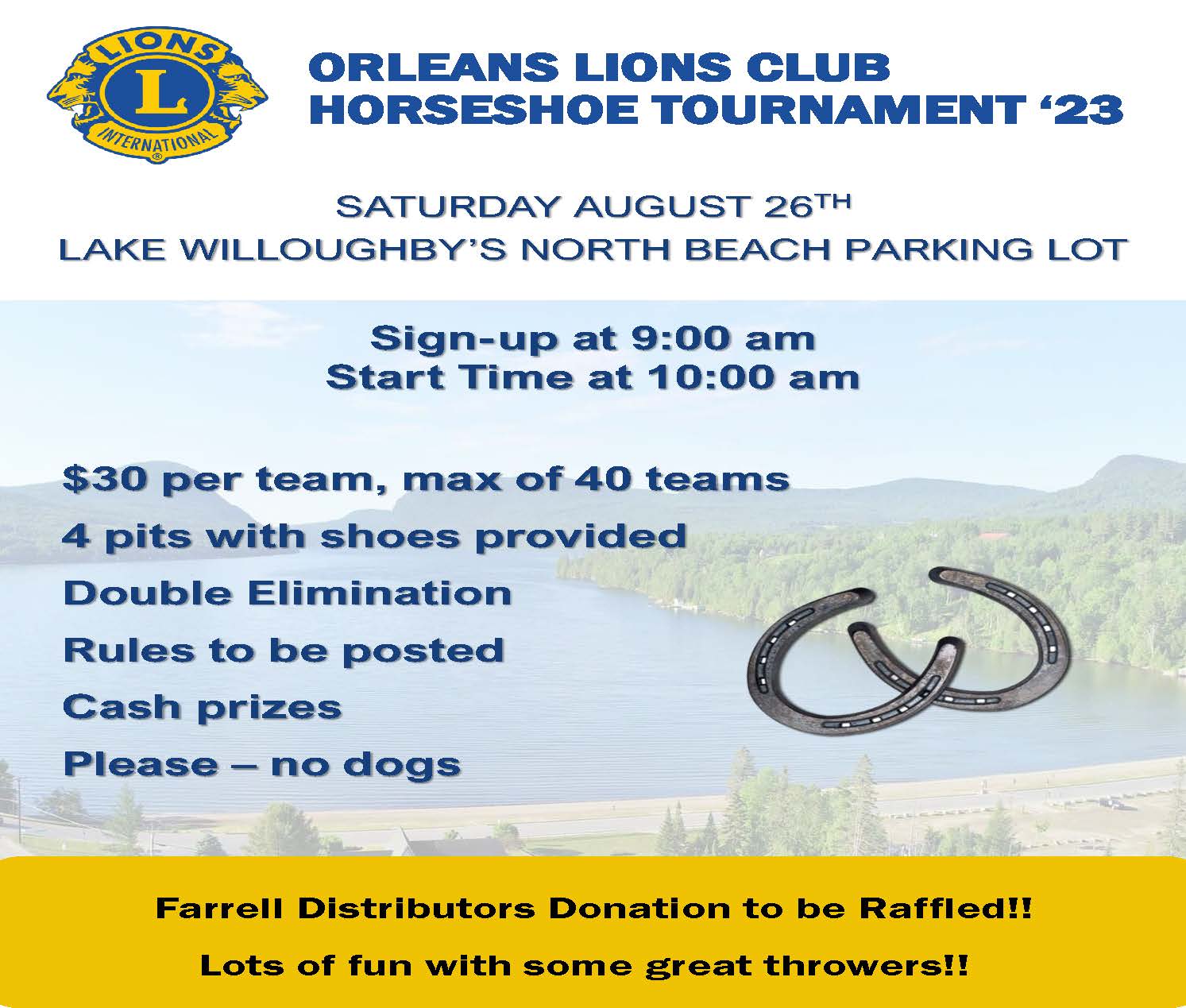 Details
On June 26, 2023, the Champlain Valley Lions became the newest Lions club!
It's 24 charter members serve the south side of Burlington city, the UVM campus, South Burlington, and Shelburne.
Every member, except four, is brand-new to Lions. The club is excited to take on the challenge of becoming organized, and has great energy.
Says Mark Hanna, the club's president, "We are all learning and looking forward to our first full year." Already, members have several service projects under their belt; with the club's origins dating to October 2022. Membership has been a central focus, and even established a position of "Member Care Chair."
The vibrant new club meets monthly on Zoom as well as two very nice, member-friendly locations, in South Burlington and Shelburne. Check out its Social Media, here: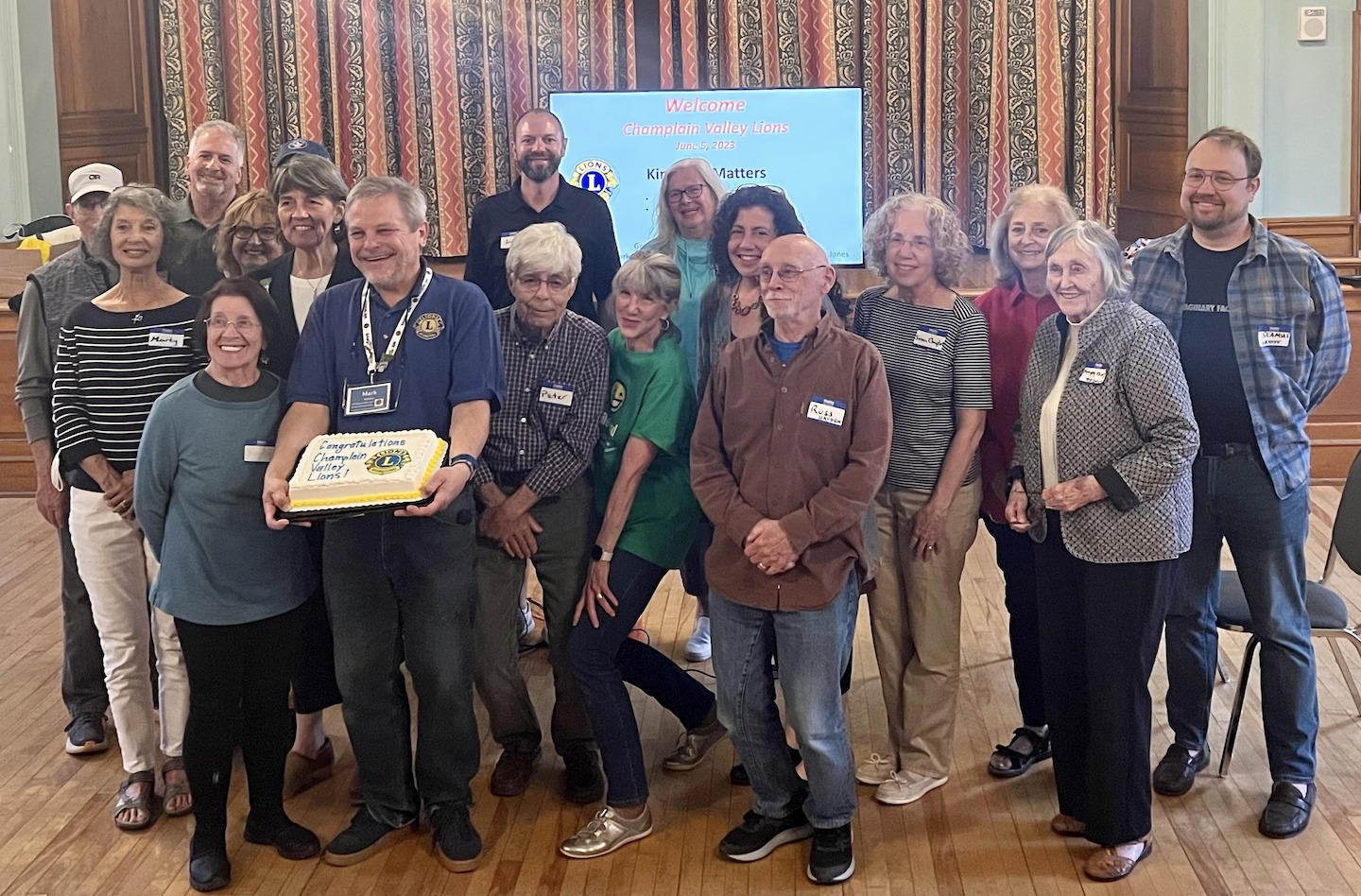 Details
For more information go to: Wiffle Ball Tournament or download a pdf of the flyer!