Details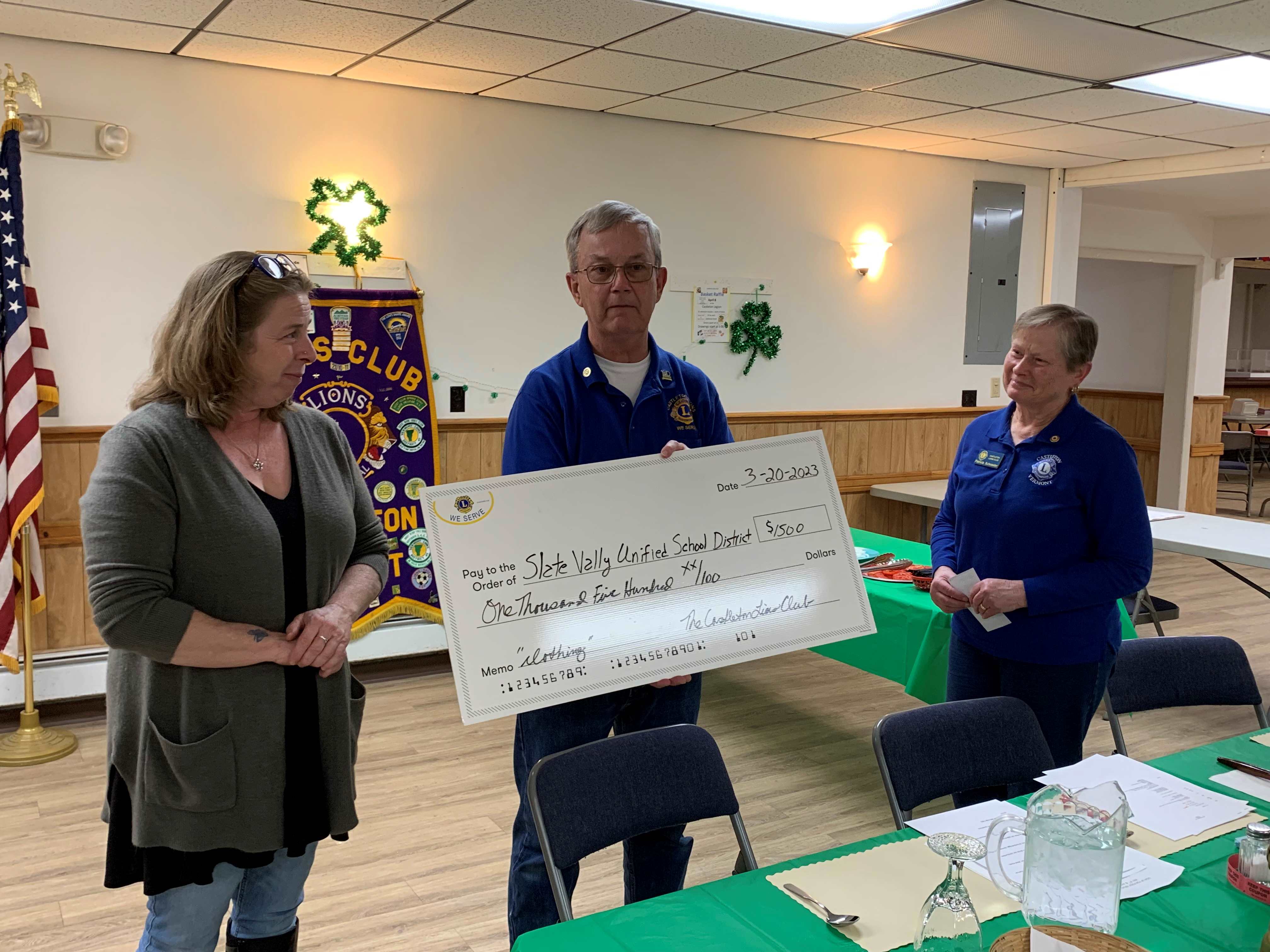 Castleton's King Lion Kevin Bronson and Lion Pat Schroeder present Carrieann Wolcott, Family/School Liaison with Slate Valley Unified School District, a check for $1500 for the School District's clothing program. This program provides children in need with essential items of clothing and school supplies.
Details
Vermont District 45
2023 SPRING CONVENTION NEWS
APRIL 28 – 30TH, 2023 EQUINOX RESORT
MANCHESTER CENTER, VERMONT
Our Special Guests:

Past International President Joe Preston and Lion Joni Preston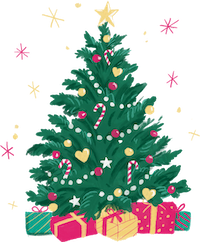 Friday Night - Christmas in April - Pot-luck dinner, dancing to music from disc jockey Lion Bruce Zeman, Ugly Christmas Sweater contest, and for a small donation to LCIF, show us your singing talent at karaoke.
Saturday - Awards, Nominating Speeches, Election of Officers, Speak Out Competition, Afternoon Tea at the Equinox Terrace featuring the singing talents of PIP Joe Preston, Induction of New Members, Melvin Jones Banquet.
Sunday - Necrology Service, Introduction of District Governor Elect
Service Project - Please bring a small wrapped gift for a resident at the Terrace - bingo prizes, elastic waist pajama pants, toiletries, lap blankets, hearing aid batteries, etc. .
Details
VERMONT LIONS DISTRICT 45
ELECTIONS OF DISTRICT OFFICERS 2023 - 2024
SPRING CONVENTION
SATURDAY, APRIL 29, 2023
Elections to be held as part of the 2023 Spring Convention Business Meeting. Meeting to be held in-person. Clubs must determine whom their delegates are going to be by no later than April 26, 2023. Past District Governors can vote as a delegate for their club or individually but not both. Clubs must be in good standing in regards to paying financial amounts to Lions Club International and District 45. ALL delegates and Past District Governors MUST register at the Elections registry PRIOR to the start of the election process.

Candidates are: DG – 1st VDG Travis Wood, Manchester, 1st VDG – 2nd VDG Debra Savery, Springfield and 2nd VDG – PCT Brenda Seitz, Brattleboro Area
Details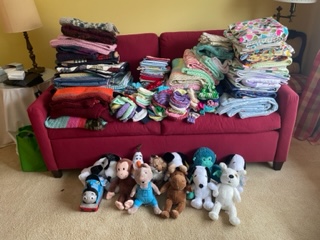 The Strafford & Area Lions Club Winter Project was a great success this year. From the first part of December to mid-March over 24 members of the Club and our local community spent hundreds of hours making and collecting 102 children's caps, 18 children's quilts, 11 knit or crocheted children's blankets, 13 stuffed animals, 4 flannel children's blankets, 29 pillowcases, and 20 lap blankets, all of which were donated to the Gifford Medical Center, the Children's Hospital at Dartmouth, the Rutland Memorial Hospital, and the Hanover Terrace.