Details

Published: 16 October 2020

16 October 2020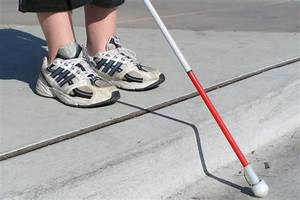 The RED STRIPE
Oct 15 was White Cane Safety Day.
In 1930 the President of the Peoria Ill Lions Club added a Red Stripe to the white cane that was currently in use, thereby increasing the visibility of a blind pedestrian to traffic.They also produced and gave away canes. The cane continued to be developed and laws were enacted in every state for the safety of the blind individual. For more information go to LCI White Cane Safety Day. The White Cane
Details

Published: 13 October 2020

13 October 2020
The Sight Society of Northeastern NY, Inc. (Lions Eye Bank at Albany/Rochester) now serves the following hospitals in Vermont and their communities: Southwestern VT Medical Center, Bennington, Rutland Regional Medical Center, Rutland, Porter Hospital, Middlebury, Copley Hospital, Morrisville, Northwestern Medical Center, St. Albans and University of Vermont Medical Center, Burlington to honor the wishes of those who choose to donate their corneas upon their death, thus giving the gift of sight.

In today's challenging time and with the present economic outlook it is extremely difficult to maintain our charitable operation without outside support. Our annual golf tournament is our primary fundraiser each year and, due to the Covid-19 social distancing regulations, this year's golf tournament was cancelled. Please help us by purchasing one or more raffle tickets. Raffle Flyer.pdf
Details

Published: 29 September 2020

29 September 2020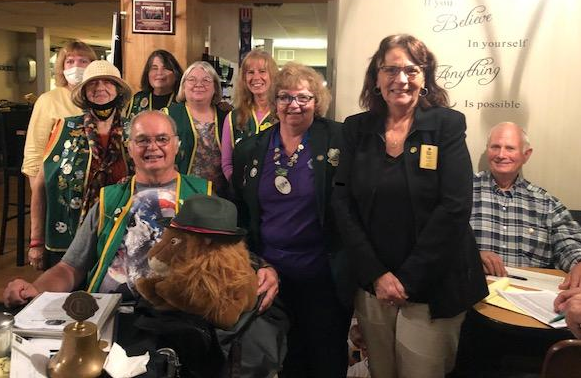 Traveling Lion!
Several members of the Essex Jct Lions deliver the Traveling Lion to the Richford Lions Club during the visit of DG Pam Nichols.
Details

Published: 27 September 2020

27 September 2020
POW/MIA Day
Essex Jct Lions club Co- President Mary Tewarson and lion Beth Abustan joined with the Essex VFW AUX Post 6689 in recognition of POW/MIA Day.

The table is set with items of symbolic meaning. A single RED ROSE means the blood that was shed. A LEMON SLICE means bitter fate. SPRINKLED SALT means the countless tears.