Details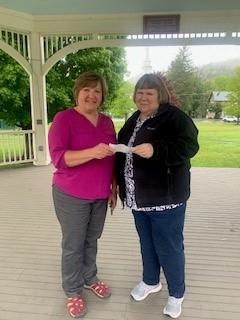 Heartland Lions IPDG Carol Greene presents Holly Williams, Yellowstone Trip Coordinator, a check for $500 toward expenses for students in grades 8 & 9 from White River Valley Schools to attend an educational trip to Yellowstone Park.
Students will spend time immersed in the geologic and natural wonders that Yellowstone Park has to offer.
Details
Work day is just around the corner, well, a month away. It's on Saturday, June 3 from 9 'til 4, at Covenant Hills, Cabot, Vermont. GPS will easily get you there.
Please bug your clubs to come and join us. We have a lot to do and we will have fun!
Faith Lodge is the main building that houses the kitchen, dining room and a large common room with a wood stove. Everything needs cleaning, but not the stove. That's to keep us warm!
Taylor Barn is an indoor game room that in the past we have played dodge ball hockey and put on plays. More cleaning.
Then there is the outside work, clearing between cabin pathways and loads of wood to cut up for camp fires.
Bring whatever you think might be useful - chainsaws, rakes, scrubbing things, etc., etc...
For more information contact Patricia at This email address is being protected from spambots. You need JavaScript enabled to view it..
Details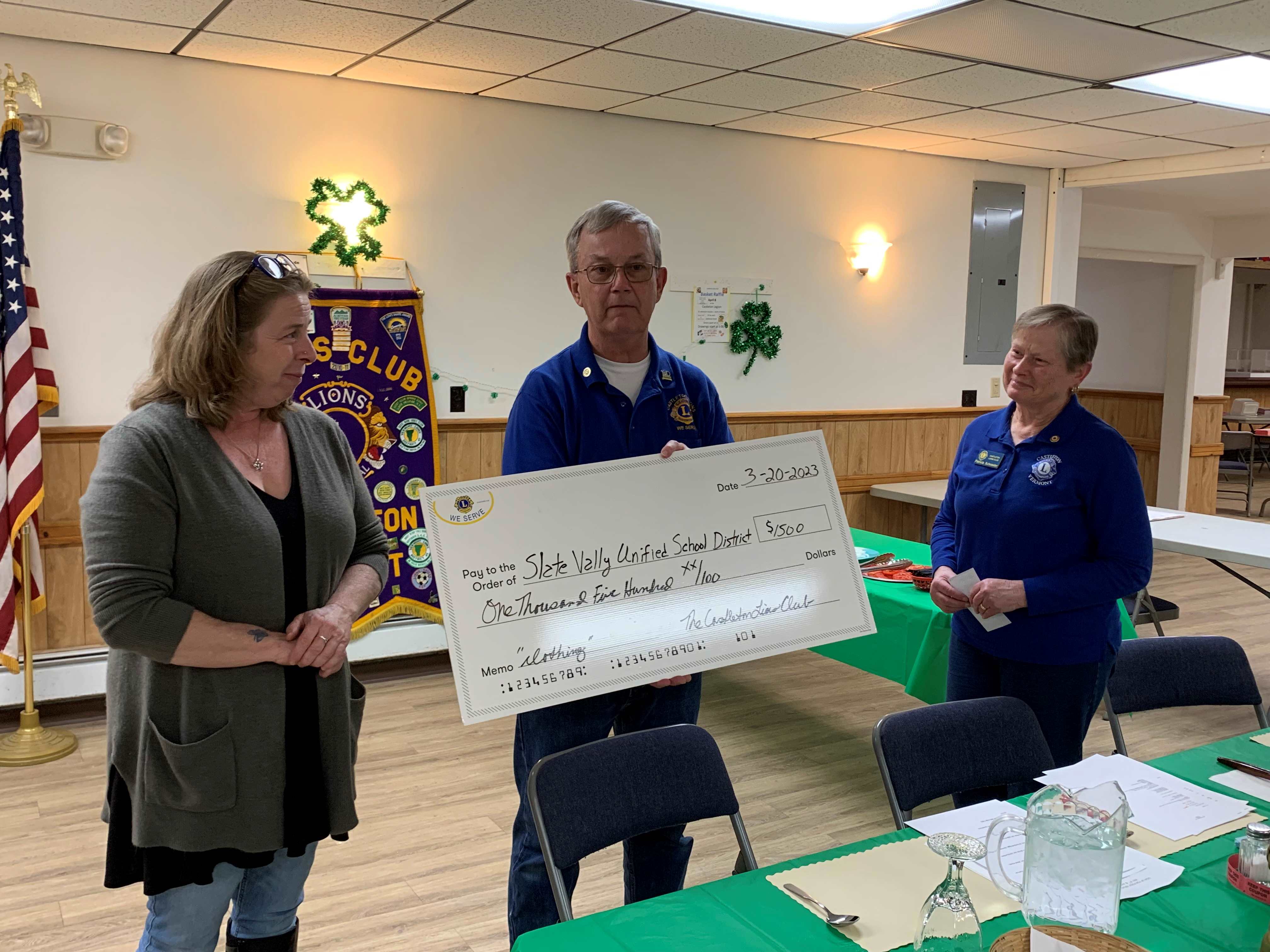 Castleton's King Lion Kevin Bronson and Lion Pat Schroeder present Carrieann Wolcott, Family/School Liaison with Slate Valley Unified School District, a check for $1500 for the School District's clothing program. This program provides children in need with essential items of clothing and school supplies.
Details
Vermont District 45
2023 SPRING CONVENTION NEWS
APRIL 28 – 30TH, 2023 EQUINOX RESORT
MANCHESTER CENTER, VERMONT
Our Special Guests:

Past International President Joe Preston and Lion Joni Preston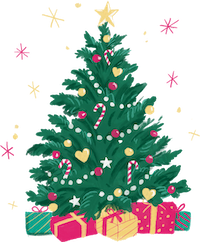 Friday Night - Christmas in April - Pot-luck dinner, dancing to music from disc jockey Lion Bruce Zeman, Ugly Christmas Sweater contest, and for a small donation to LCIF, show us your singing talent at karaoke.
Saturday - Awards, Nominating Speeches, Election of Officers, Speak Out Competition, Afternoon Tea at the Equinox Terrace featuring the singing talents of PIP Joe Preston, Induction of New Members, Melvin Jones Banquet.
Sunday - Necrology Service, Introduction of District Governor Elect
Service Project - Please bring a small wrapped gift for a resident at the Terrace - bingo prizes, elastic waist pajama pants, toiletries, lap blankets, hearing aid batteries, etc. .