Details

Published: 25 February 2018

25 February 2018
Thanks Castleton Lions for great fun making memories with family and friends on a beautiful Vermont day!
Castleton Lion's Annual Ice Fishing Derby celebrated a 40th birthday on February 17th and 18th with hundreds of fishers, families, and friends at Crystal Beach on Lake Bomoseen. The weekend event followed an unusual winter thaw just days prior, but conditions on the ice were excellent. Competitors vied for the heaviest catch of Bass, Pike, Perch or Trout.
This year Fred Shaw of Whitehall, NY caught the winning Perch; angler Matt Muratorri of Hydeville, VT brought in the top Trout; Randy Shaw of Benson, VT wrestled in the leading Northern Pike; meanwhile hometown hero Kylie Eagan of Castleton, VT bagged the winning Bass. See top four in each class here.
Details

Published: 24 February 2018

24 February 2018
D45 Clubs are making a difference one meal at a time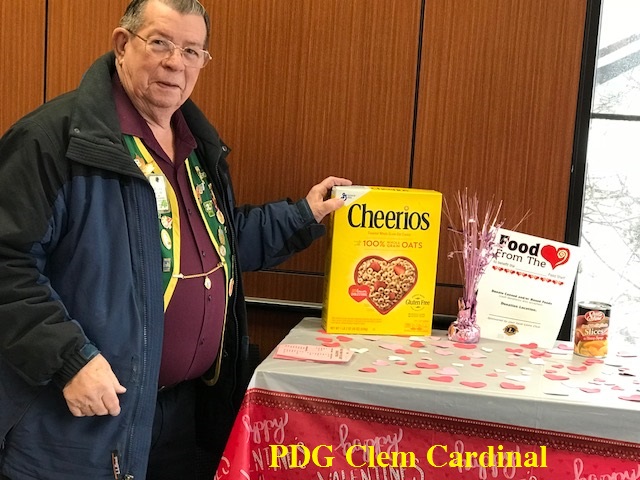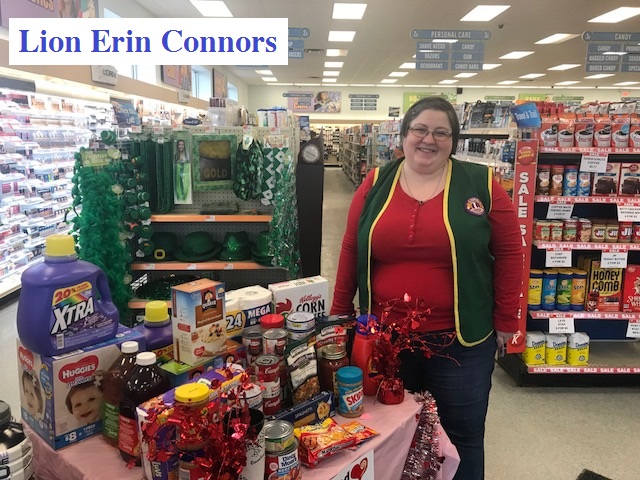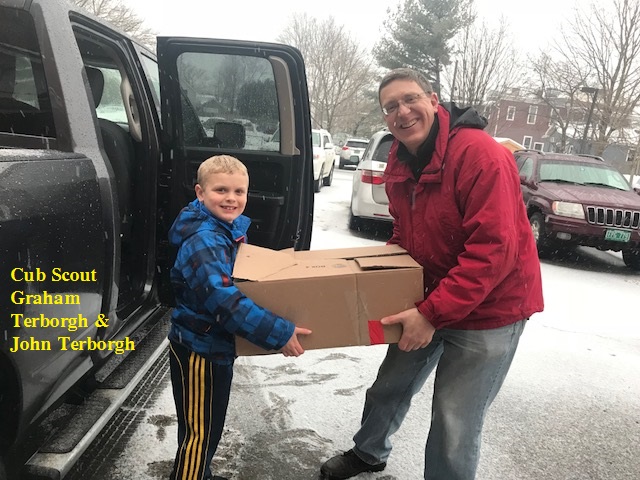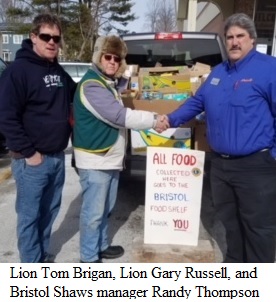 Colchester Lions collected 486.64 pounds of food and public donations of $859.92 toward additional food.
Essex Junction Lions with cub scout assistance collected 1,840 pounds of food and $228.62 donated from the public towardadditional food.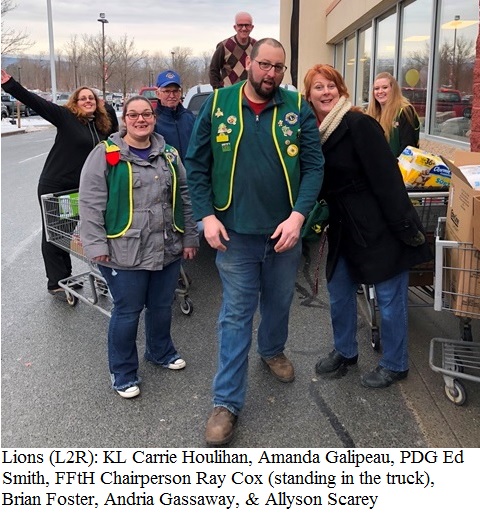 Georgia Lions assisted by Boy Scouts Collected 560 pounds of food and public donations of $810 toward additional food.
Heartland Lions collected 40 pounds food for Royalton, Sharon and Tunbridge.
Vergennes Lions assisted by Cub Scouts collected 2,700 pounds of food and public donations of $363 toward additional food.
Norshaft Lions went above and beyond! 25 members put in more than 500 hours and collected 8,300 lbs! They partnered with Shaftsbury School, North Bennington Graded School, The Bank of Bennington, Peckham Precast, NSK Engineering Systems, Price Chopper Supermarkets, and Poulin Grain Store. With such generous donations Norshaft Lions served 3 food pantries and 1 animal shelter.
Details

Published: 18 February 2018

18 February 2018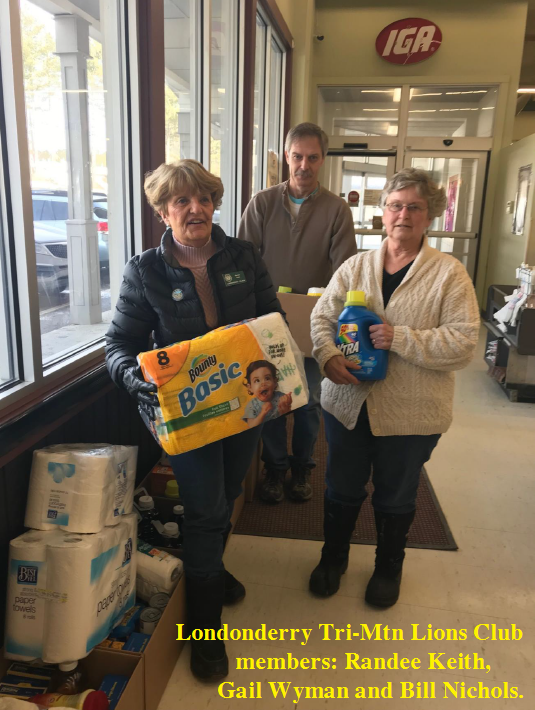 Lions Ease Hunger
Londonderry Tri- Mountain Lions Club held a "Food From The Heart" food drive at Clark's IGA in Londonderry on February 17th. Lions collected over 400lbs of food, cleaning supplies, hygiene products and $100.00 for the Neighbor's Pantry in Londonderry. Thank you to Clark's IGA for all your help and to all who generously donated. The Tri-Mountain Lions club serves the communities surrounding Stratton, Bromley and Magic Mountains.
Details

Published: 03 February 2018

03 February 2018
Flood relief efforts are ongoing in Swanton and Highgate.
Story by WCAX - Ice jams on the Missisquoi river caused significant flooding, forcing residents from their homes. While the waters have receded, many suffered damage to property and belongings.
Operation Flood Relief is underway. The Swanton-Missisquoi Valley Lions Club held the event the weekend of February 3rd. "Residents have been very grateful very appreciative that our assistance is there," Souza said. The club received $10,000 from the Lions Club International Foundation(LCIF) disaster relief fund, and an additional $6,000 from the Vermont Lions Charities and other Lions clubs throughout the state, to buy supplies for victims of flooding last month.
Relief includes "A box full of cleaning supplies that includes bleach, and the necessary cleaning supplies to help with the flood cleanup projects. They're also going to get food which has canned goods, cereals, water, and some necessary foods" said Souza. "This is a big deal it's great that we grouped together as the Lions to get this much money to help with this assistance. It's really a goal of everybody, to work for the community," Souza said. Watch the video from WCAX